Flying Scotsman Stamps
23.01.2016 | Return to Steam - First Mainline Run, Postmarked at Manchester
BUY NOW   £35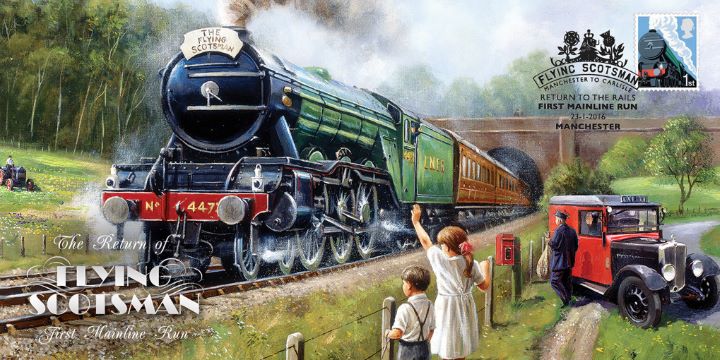 Click on image for larger view
23rd January

2016

- Flying Scotsman

Limited Edition:

100 copies Worldwide.

Notes:

Watching The Trains -- two children and a postman standing by his Post Office van, watch the LNER Flying Scotsman go by. These covers are hand made from the finest quality linen textured paper.



Why not take a look at other items on a similar theme?