PSB: Machin Design Icon - Pane 5 Stamps
These Royal Mail stamps were affixed to specially designed envelopes and postmarked on the first day that the stamps were issued.
05.06.2017 | £1 Gold - Double Dated Cover No.3, Postmarked at Windsor Castle
BUY NOW   $60.75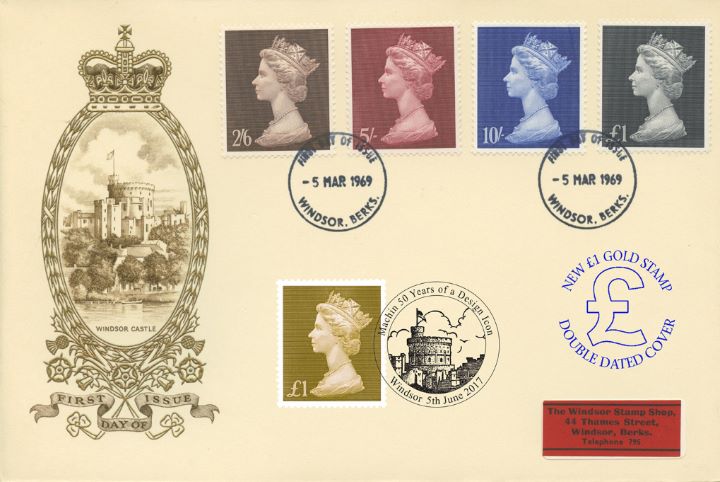 Click on image for larger view
Notes:

NB These double dated covers vary with the position of stamps on the cover. The earlier 1969 postmarks may also vary to the cover shown. These covers are have been beautifully die-stamped in gold on parchment like paper.

In Stock

Reference Images:
Prestige Stamp Book - Pane 5

Why not take a look at other items on a similar theme?