PSB: Machin Design Icon - Pane 5 Stamps
These Royal Mail stamps were affixed to specially designed envelopes and postmarked on the first day that the stamps were issued.
05.06.2017 | £1 Gold - Double Dated Cover No.5, Postmarked at Windsor Castle
BUY NOW   €54.90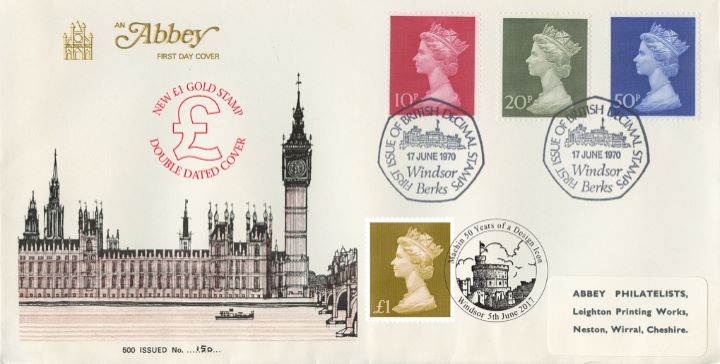 Click on image for larger view
Notes:

NB These double dated covers vary with the position of stamps on the cover. The earlier 1970 postmarks feature the postmark proclaiming 'First Issue of British Decimal Stamps'

Reference Images:
Prestige Stamp Book - Pane 5

Why not take a look at other items on a similar theme?