Diana, Princess of Wales Stamps
31.08.2017 | Kensington Palace, Postmarked at Kensington
BUY NOW   £15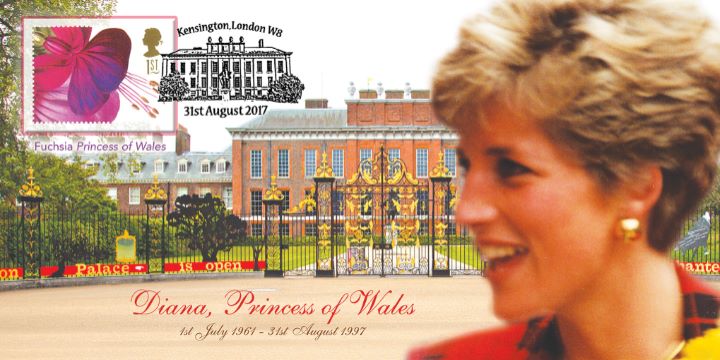 Click on image for larger view
31st August

2017

- Diana, Princess of Wales

Limited Edition:

100 copies Worldwide.

Notes:

These covers are hand made from the finest quality linen textured paper.




This cover features a postage stamp issued in 1997, the year of Diana's death. The variety of fuchsia depicted on the Royal Mail stamp could not be more appropriate as it is named 'Princess of Wales'.

In Stock

Available in the Princess-Diana offer.
Why not take a look at other items on a similar theme?