The National Stamp Day Stamps
06.05.2017 | Celebrating the Hobby of Stamp Collecting, Postmarked at London SW
BUY NOW   £60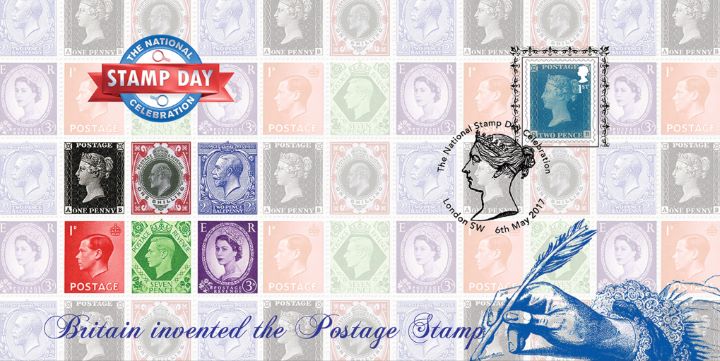 Click on image for larger view
6th May

2017

- The National Stamp Day

Notes:

These covers are hand made from the finest quality linen textured paper.


The Philatelic Traders' Society launch National Stamp Celebration Day on 4th May. This will be an annual event, which will celebrate the hobby of stamp collecting. It will help to get new people excited about the hobby and existing stamp collectors talking about it. Every year it will be held on a day between 1st – 6th May. This aligns with the Penny Black anniversary, a key moment for stamps. My covers are postmarked on the 6th May, being the actual anniversary of the issue of the Penny Black in 1840 - the world's first ever postage stamp.
This year, The Royal Philatelic Society is opening its doors to non-members on 4th May from 10am until 4pm. On this day they will also be inviting people to bring in their Stamp In The Attic collections so they can have them reviewed by a member.
Why not take a look at other items on a similar theme?