MailRail Stamps
08.07.2017 | Walking the Rails, Postmarked at National Postal Museum
BUY NOW   £20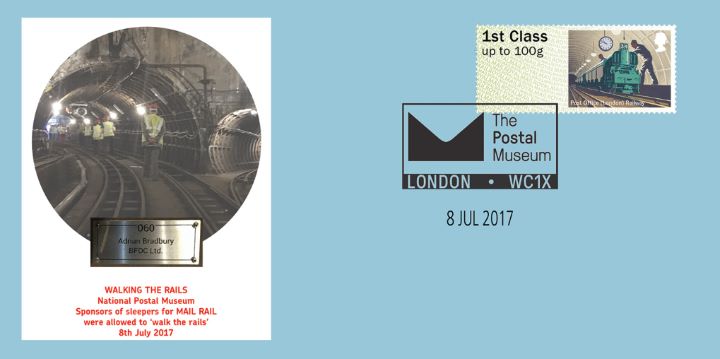 Click on image for larger view
Limited Edition:

12 copies Worldwide.

Notes:

Sopnosors of railway sleepers for the new National Postal Museum attraction were invited to 'walk the rails' on 8th July 2017 as a special thank you. This edition is limited to only 12 covers and were produced in haste to qualify for the special postmark - hence the cover quality is not up to my usual standard.
Why not take a look at other items on a similar theme?