Windsor Castle: Miniature Sheet Stamps
These Royal Mail stamps were affixed to specially designed envelopes and postmarked on the first day that the stamps were issued.
15.02.2017 | Buckingham Palace & Windsor Castle, Postmarked at Windsor
BUY NOW   £40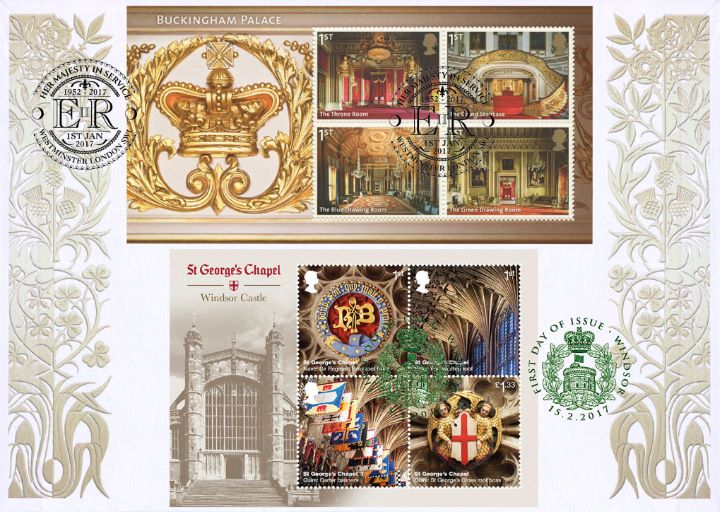 Click on image for larger view
Stamp Details:

1st The Sir Reginald Bray Roof Boss
1st Fan-vaulted roof
£1.33 Garter banners
£1.33 St George's Cross roof boss


Limited Edition:

50 copies Worldwide.

Notes:

Two miniature sheets on the same cover, both depicting royal residences make this a very unusual and collectible item. Last year (2016) I produced a similar cover featuring the Queen Mother 100th Birthday miniature sheet + the Queen's 90th Birthday miniature sheet. These were very popular.

In Stock

Reference Images:
Miniature Sheet
PHQCards (425)
Postmark illustrations

Why not take a look at other items on a similar theme?