Captain James Cook Stamps
These Royal Mail stamps were affixed to specially designed envelopes and postmarked on the first day that the stamps were issued.
16.08.2018 | Double-dated cover No.4, Postmarked at Plymouth
BUY NOW   £19.75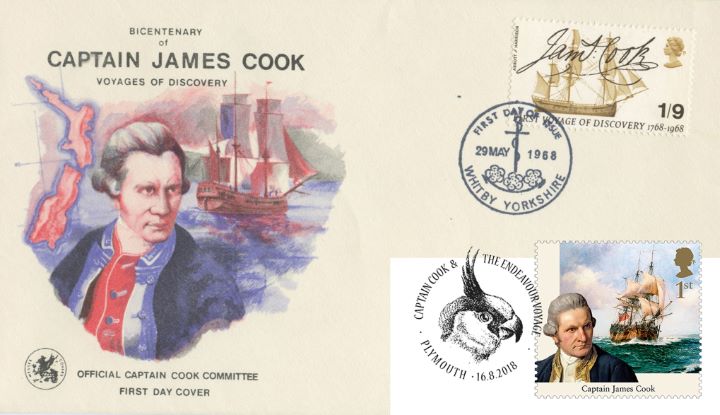 Click on image for larger view
Stamp Details:

2nd Chief Mourner of Tahiti
1st Captain James Cook
1st Transit of Venus
£1.45 Maori Chief
£1.45 Sydney Parkinson


Notes:

These covers were originally issued in 1968 to mark the 200th anniversary of Cook's voyage. I only have a few of these and the postmarks may well vary to shown. In SOME cases, in order to create these double dated covers, I have needed to cover up the orignal addresses with white labels. This is necessary in order to make room for the 2018 Cook stamp and postmark.

Stock remaining:

One Left!

Reference Images:
Commemorative Stamp
Presentation Pack (559)
PHQCards (446)
Postmark illustrations

Why not take a look at other items on a similar theme?