Midland & Great Northern Railway Stamps
01.07.2018 | 125th Anniversary, Postmarked at Sheringham
BUY NOW   £12.50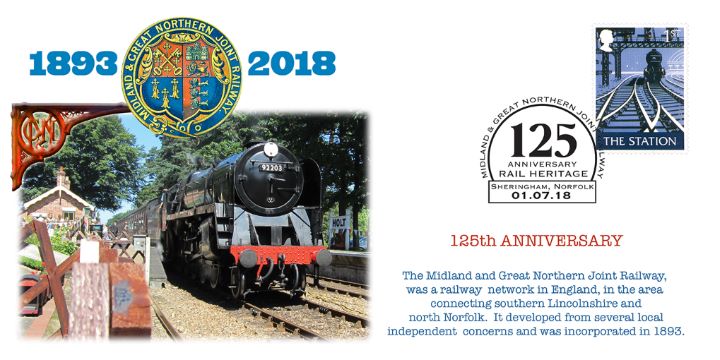 Click on image for larger view
1st July

2018

- Midland & Great Northern Railway

Limited Edition:

50 copies Worldwide.

Notes:

The Midland and Great Northern Joint Railway, was a railway network in England, in the area connecting southern Lincolnshire and north Norfolk. It developed from several local independent concerns and was incorporated in 1893.

In Stock

Cover is on Offer:
Available in the Railways600 offer.
Why not take a look at other items on a similar theme?