Armistice Poppies Card 02 Stamps
To be issued on 11.11.2018 | Enlarged Armistice Poppy, Postmarked at Whitehall
PRE-ORDER   £22.50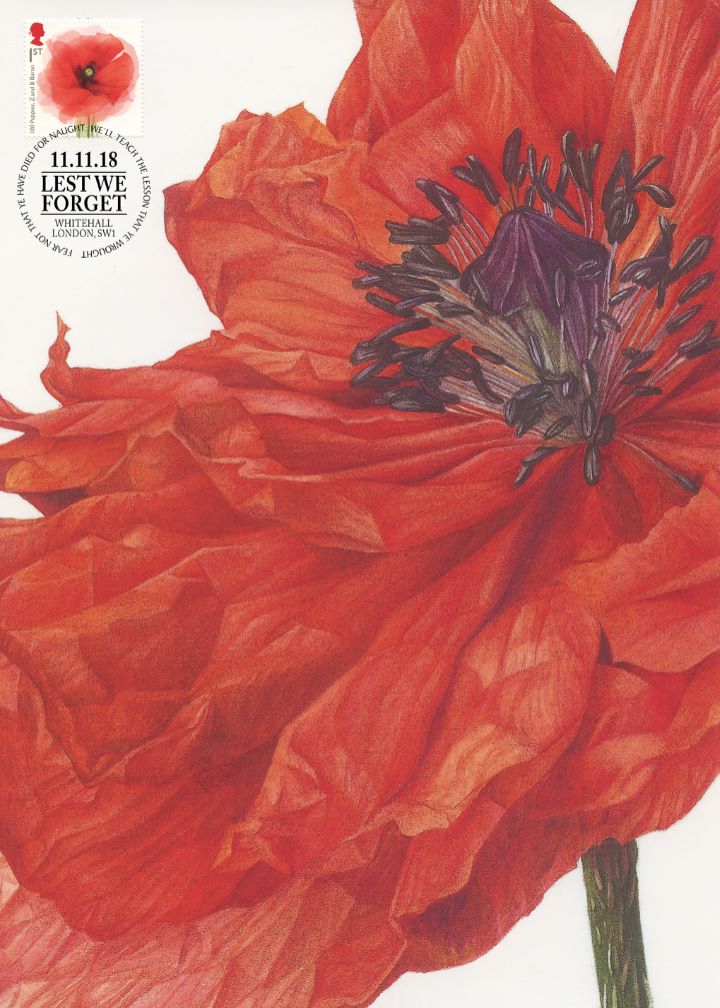 FREE Delivery on pre orders!
Click on image for larger view
11th November

2018

- Armistice Poppies Card 02 - Now available for pre-order.

Limited Edition:

21 copies Worldwide.

Notes:

A4 sized card with enlarged view of poppy plus special poppy stamp and postmark with quote 'Fear not that ye have died for naught: We'll teach the lesson that ye wrought'
Why not take a look at other items on a similar theme?