Birds of Prey Stamps
These new Royal Mail stamps will be affixed to specially designed envelopes and then postmarked on the first day of issue.
To be issued on 04.04.2019 | Sunrise over the fields, Postmarked at Eagle
PRE-ORDER   £24.75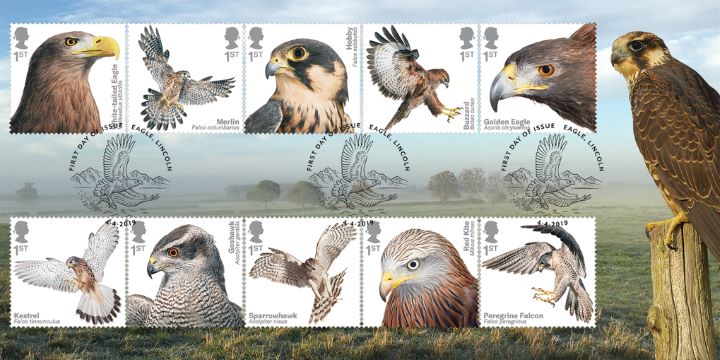 FREE Delivery on pre orders!
Click on image for larger view
Stamp Details:

1st Merlin
1st Hobby
1st Buzzard
1st Golden Eagle
1st Kestrel
1st Goshawk
1st Sparrowhawk
1st Red Kite
1st Peregrine Falcon


Limited Edition:

60 copies Worldwide.
Why not take a look at other items on a similar theme?