60 Years of the Mini Stamps
To be issued on 01.04.2019 | 60th Anniversary, Postmarked at Birmingham
PRE-ORDER   £12.50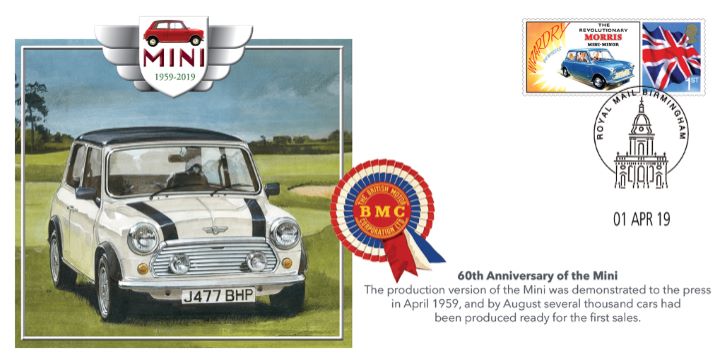 FREE Delivery on pre orders!
Click on image for larger view
1st April

2019

- 60 Years of the Mini - Now available for pre-order.

Notes:

NB There are ten different stamp labels available - therefore the cover you receive may well have a different stamp label to the one shown.
Why not take a look at other items on a similar theme?