Moon Landing Stamps
To be issued on 26.05.2019 | Apollo 10 Splashdown, Postmarked at Jodrell Bank
PRE-ORDER   £12.50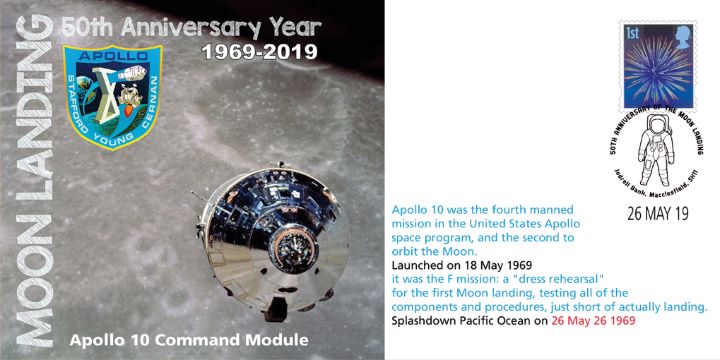 FREE Delivery on pre orders!
Click on image for larger view
26th May

2019

- Moon Landing - Now available for pre-order.

Limited Edition:

50 copies Worldwide.

Notes:

Apollo 10 was the fourth manned mission in the United States Apollo space program, and the second to orbit the Moon.Launched on 18 May 1969 it was the F mission: a "dress rehearsal" for the first Moon landing, testing all of the components and procedures, just short of actually landing. Splashdown Pacific Ocean on 26 May 26 1969
Why not take a look at other items on a similar theme?