Queen Stamps
These Royal Mail stamps were affixed to specially designed envelopes and postmarked on the first day that the stamps were issued.
09.07.2020 | Live Aid Triple Dated Cover, Postmarked at Knebworth
BUY NOW   £65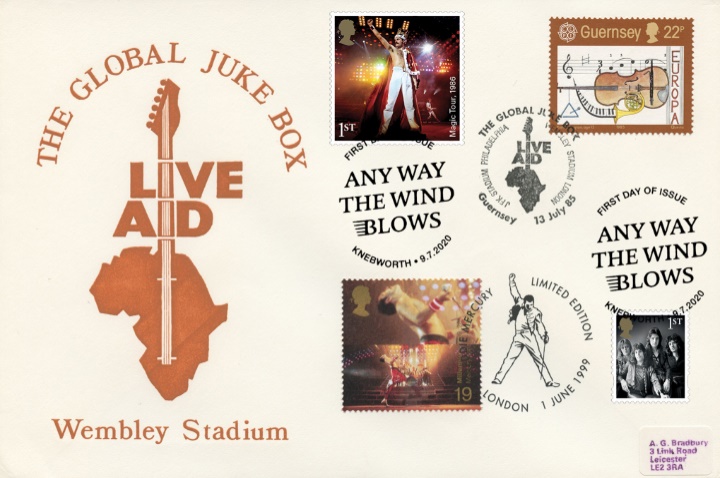 Click on image for larger view
Stamp Details:

1st Sheer Heart Attack
1st A Night at the Opera
1st News of the World
£1.63 The Game
£1.63 Greatest Hits
£1.63 The Works
£1.63 Innuendo


Notes:

Very rare cover issued at the time of LIVE AID. This cover was additionally postmarked in 1999 in London with a Freddy Mercury postmark on the Freddie Mercury millennium stamp. This cover has now been postmarked with a special Knebworth postmark on this new Queen definitive stamp.

Stock remaining:

Two Left!

Reference Images:
Commemorative Stamp
Presentation Pack (588)
PHQCards (473)
Postmark illustrations

Why not take a look at other items on a similar theme?