Charles Dickens Stamps
To be issued on 09.06.2020 | 150th Anniversary of Death, Postmarked at London SW1
PRE-ORDER   £15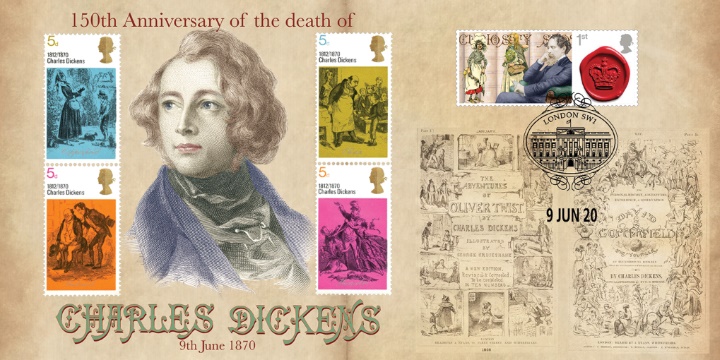 FREE Delivery on pre orders!
Click on image for larger view
9th June

2020

- Charles Dickens - Now available for pre-order.

Notes:

This cover features the original set of four stamps issued in 1970 marking the centenary of the death of Charles Dickens in 1870 - NB issue date not until 9th June 2020
Why not take a look at other items on a similar theme?