Florence Nightingale Double Dated Stamps
12.05.2020 | 200th Anniversary of her birth, Postmarked at Derby
BUY NOW   £25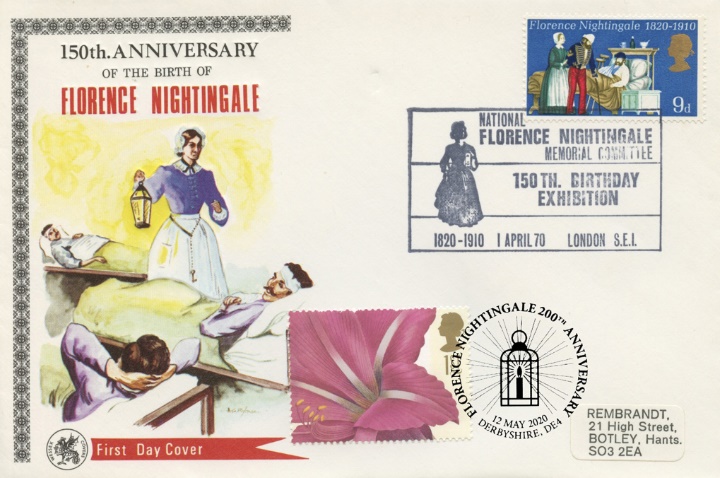 Click on image for larger view
12th May

2020

- Florence Nightingale Double Dated

Notes:

These covers were first issued in 1970 to mark the 150th anniversary of the birth of Florence Nightingale. They have been postmarked a second time in 2020 to mark the bicentenary of her birth.
Why not take a look at other items on a similar theme?