Pantomime Stamped Print Stamps
01.12.2020 | Dick Whittington, Postmarked at London
BUY NOW   £29.75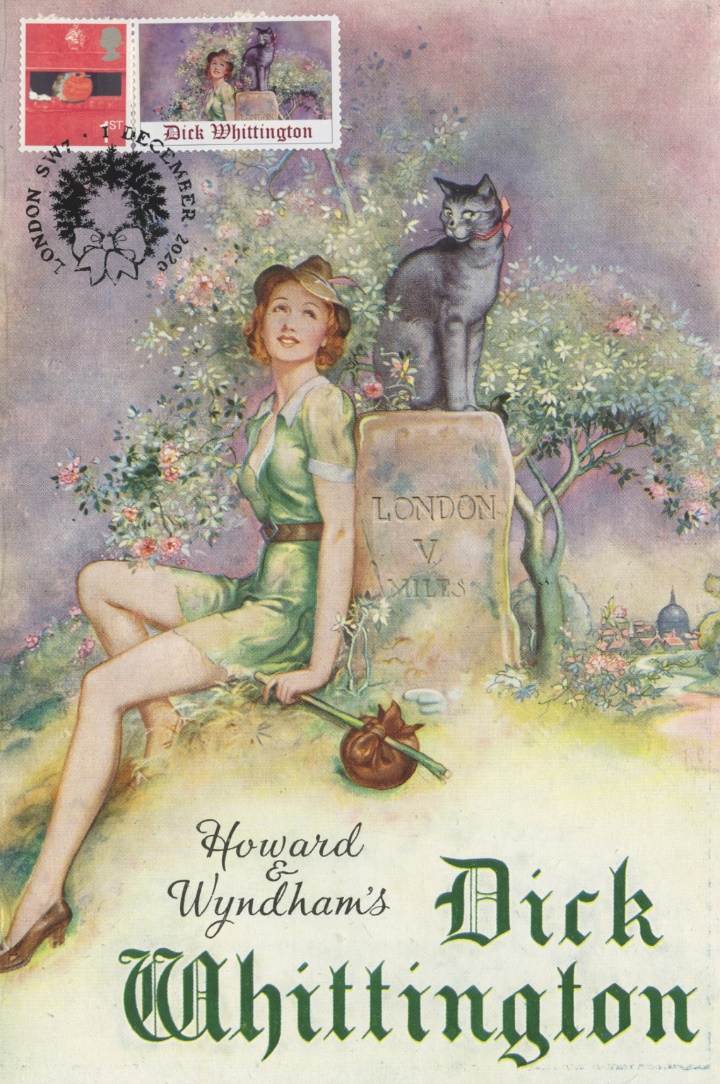 Click on image for larger view
1st December

2020

- Pantomime Stamped Print

Notes:

This exquisite item is from a Pantomine book published by theatre management company Howard & Wyndham. Famous for their Pantomime productions, they were founded in Glasgow in 1895 and became the largest of its type in Britain. The company continued well into the 20th century; its theatres being eventually sold in the 1960s. The prints are approximately A5 in size, i.e. approx 200mm x 130mm. I used the images on a special stamp sheet which I designed in 2008 (see stock code 27478). Each print has a stamp label with similar design and 1st Class 'robin in pillar box' postage stamp. These have then been franked with a special London postmark on 1st December 2020. THESE ARE ORIGINAL PRINTS not reproductions ONLY ONE OF EACH AVAILABLE!

Stock remaining:

One Left!
Why not take a look at other items on a similar theme?