Mayflower on the high seas Stamps
16.09.2020 | Double dated anniversaries 350th & 400th, Postmarked at Scrooby
BUY NOW   £39.75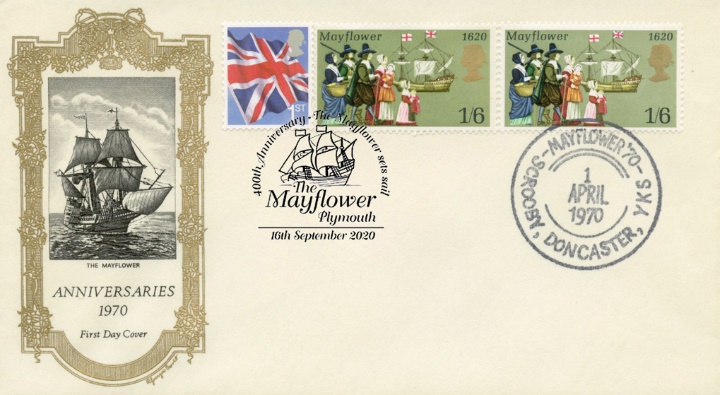 Click on image for larger view
16th September

2020

- Mayflower on the high seas

Notes:

Originally postmarked at Scrooby which has strong associations with the Pilgrim Fathers - (Check it out on Wikipedia). These covers were then postmarked in Plymouth on the 400th anniversary of the sailing of the Mayflower.

Stock remaining:

One Left!
Why not take a look at other items on a similar theme?