Winston Churchill Collection Stamps
08.09.2020 | In Memoriam 1874-1965, Postmarked at Various
sold out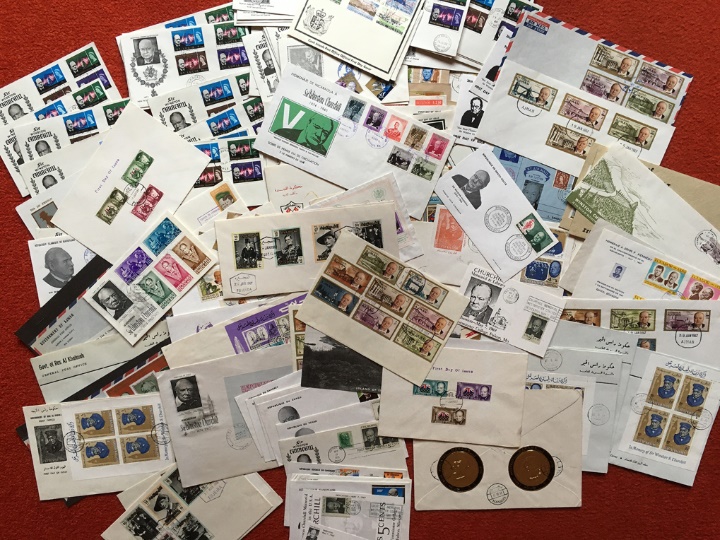 Click on image for larger view
8th September

2020

- Winston Churchill Collection

Notes:

Fabulous collection of 125+ first day covers featuring Winston Churchill mainly relating to his death in 1965. Covers from all over the world. In addition there's mint stamps printed in gold and silver foil plus a small collection of mint stamps.
Why not take a look at other items on a similar theme?