200th Anniversary of the United Kingdom Stamps
13.06.2020 | Queen's Official Birthday, Postmarked at Whitehall
BUY NOW   £50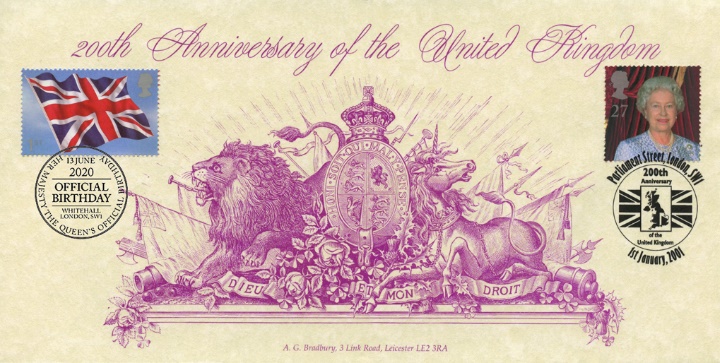 Click on image for larger view
13th June

2020

- 200th Anniversary of the United Kingdom

Notes:

Superb Royal Coat of Arms cover originally issued on 1st January 2001 - the official date of the 200th Anniversary of the formation of the United Kingdom - then double-dated on Her Majesty's Official Birthday. The Coat of Arms is stunning.
Why not take a look at other items on a similar theme?