King George VI Stamps
To be issued on 14.12.2020 | Sandringham, Postmarked at Sandringham
PRE-ORDER   £14.75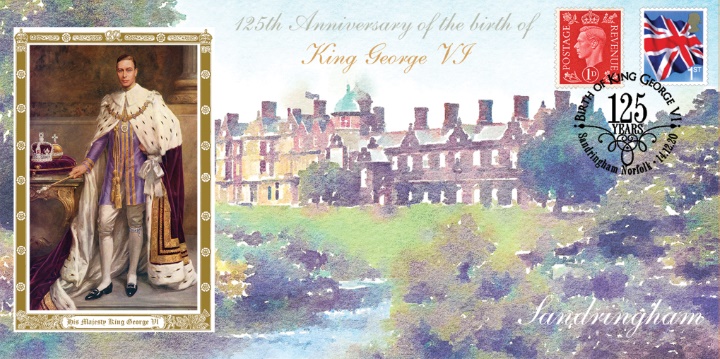 FREE Delivery on pre orders!
Click on image for larger view
14th December

2020

- King George VI - Now available for pre-order.

Notes:

These covers also have a genuine King George VI postage stamp affixed alongside the Union Flag 1st Class stamp.
Why not take a look at other items on a similar theme?