Rugby Union Stamps
These new Royal Mail stamps will be affixed to specially designed envelopes and then postmarked on the first day of issue.
To be issued on 19.10.2021 | Double Dated Covers - Designs vary, Postmarked at Various
PRE-ORDER   £30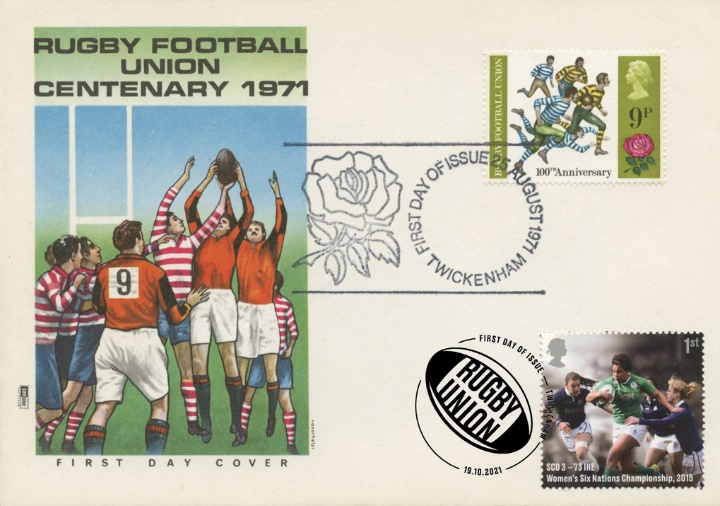 FREE Delivery on pre orders!
Click on image for larger view
Stamp Details:

2nd Five Nations 1970
1st Women's Six Nations 2015
1st Five Nations 1984
£1.70 Women's Home Nations 1998
£1.70 Five Nations 1994
£2.55 World Cup 2003
£2.55 Women's Six Nations 2009


Notes:

DIFFERENT POSTMARKS & COVER DESIGNS
PLEASE NOTE: Whilst all the covers have the same postage stamps, please note that some will have a different postmark and different cover design to the one shown above. All the covers were originally issued in 1971


Reference Images:
Commemorative Stamp
Presentation Pack (608)
PHQCards (493)

Why not take a look at other items on a similar theme?