Just Added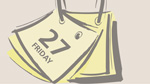 We are constantly adding new items to the website. These can be new issues, lots purchased in auctions or from private collectors, and any other covers which happen to come our way which we feel could be of interest to our customers. We do our best to keep this up to date.
To make it easy to find what you are looking for try using the SORT BY menu - top right of the search results.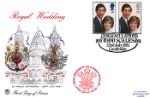 460
Royal Wedding 1981
, St Pauls die-stamped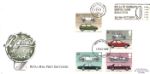 559
British Motor Cars
, Hella of Banbury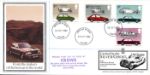 4273
British Motor Cars
, Rolls Royce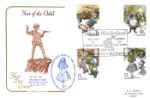 5218
Year of the Child
, Peter Pan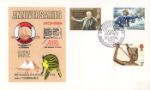 6336
General Anniversaries 1972
, General Anniversaries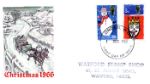 7788
Christmas 1966
, Horse drawn Sleigh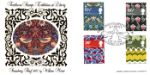 11423
British Textiles
, Strawberry Thief by William Morris at Libertys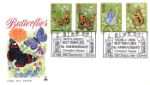 15145
Butterflies
, Red Admiral and Large Blue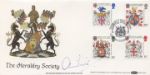 48202
Heraldry
, Signed covers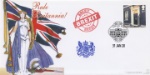 50622
Britannia and Brexit
, Rule Britannia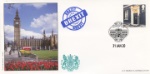 50623
Brexit and Parliament
, Palace of Westminster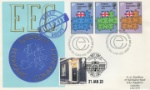 50625
In and Out of Europe - Brexit
, Map of Euorpe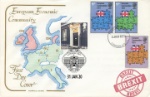 50626
Europe and Brexit Double Dated
, In and Out of Europe
, One Left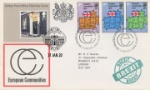 50628
EEC and Brexit Double Dated
, EEC and Brexit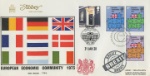 50629
European Flags
, Brexit Double Dated Covers

50631
British Trees - The Horse Chestnut
, British Trees
, One Left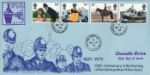 324
Police
, The Thin Blue Line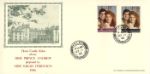 954
Royal Wedding 1986
, Floors Castle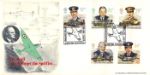 969
Royal Air Force
, We Shall Never Forget the Spitfire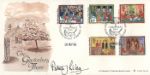 974
Christmas 1986
, The Glastonbury Thorn
Please Wait.. Loading more results...