Arts Stamp Sheets

Business Customised stamp sheets are A4 in size and contain ten postally valid Royal Mail 1st Class stamps.
There are also ten 'stamp labels' each one attached by perforations to the 1st Class stamps.
The stamps and labels are surrounded by attractive borders.
Our range of designs are shown here which in the main have been designed by Adrian Bradbury Managing Director of BFDC Ltd.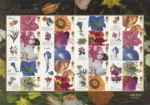 22082
An English Garden
, Royal Mail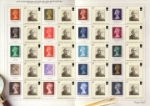 37002
Machin Definitives
, Royal Mail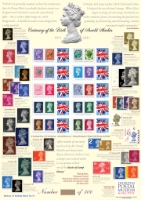 36718
Arnold Machin Centenary
, History of Britain No.76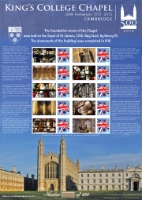 43676
King's College Chapel
, History of Britain No.115
Please Wait.. Loading more results...