Isle of Man Stamp Sheets
Isle of Man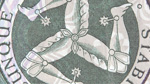 In 2008 I was asked by Isle of Man Post if I would design their first 'business customised sheet'. This was for the RAF anniversary of that year. Other sheets have followed and I hope to produce one sheet per year.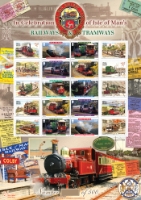 34410
Isle of Man Railways
, Isle of Man No.4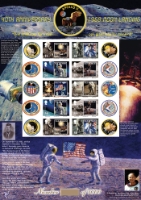 30969
Moon Landing 1969-2009
, Isle of Man No.3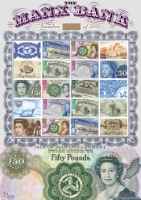 28127
Isle of Man Bank Notes
, Isle of Man No.2
Please Wait.. Loading more results...